Description
Montreal Life Insurances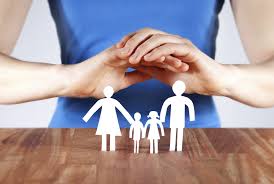 What Would You Do If:
You Have an Accident Tomorrow and
You're Not Able to Work and
Not Get Your Pay…
Would That Cause You a Problem?
Do You Feel Concerned About Any of These Issues???
Salary Protection – Health Problems – Critical Illness – Accidents and Calamities – Children Education Expenses – Mortgages – Loans – Tax Burdens – Retirement Worries
Montreal Life Will Help You Make the Right Choices
Available for businesses:
Up to $50,000 at low interest rate to expand your business or working capital
Andreas Schonfelder – Financial Security Advisor
President Montreal Life Insurance
Contact
Address

Montreal

Phone

(514) 581-4311

Category

B, Business Loans, I, Insurances, M, Mortgage Brokers, S, Salary Protection

Location

Tag

Not Found Tags
Aditional Information
Mon.

Tues.

Wed.

Thurs.

Fri.

Sat.

Sun. Please create a form with contact 7 and add.
Theme Settings > Item Pages > Contact > Contact Form ID